As a digital product studio based in London, we work with a variety of content management systems (CMS) to help our clients create and manage their online content. One of the CMS platforms that we have found particularly powerful and effective for our clients is Prismic.
Prismic is a headless CMS that allows for the creation and management of content without the need for any specific front-end technology. This means that developers can use their preferred front-end framework, such as React or Vue, to build the website or application while still leveraging the features of Prismic's back-end.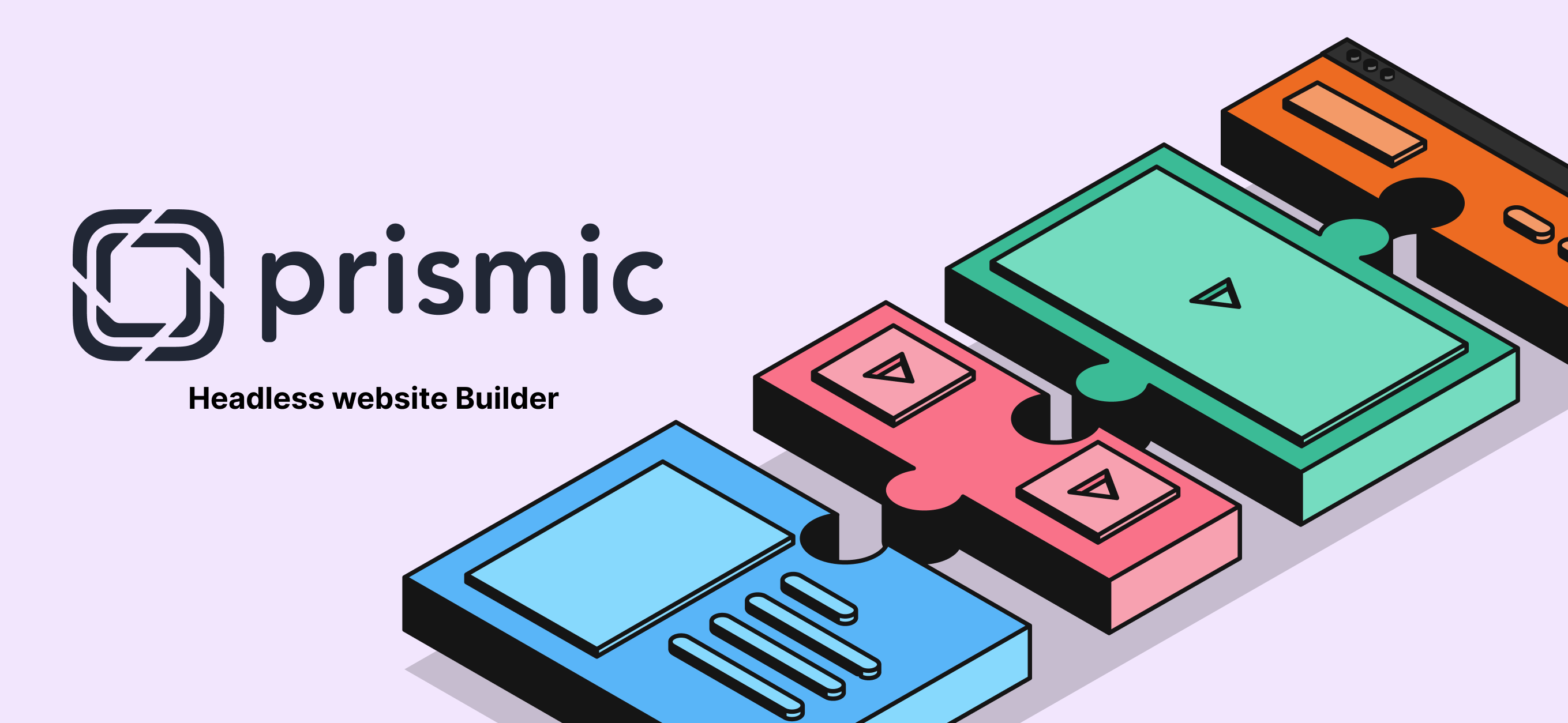 Benefits of Prismic
One of the key benefits of using Prismic's headless CMS is its flexibility and ease of use. The platform is designed to be simple and intuitive, making it easy for content creators to manage and create unique content & pages in a standardised CMS without needing extensive technical knowledge.
It offers marketers an independent, intuitive, and streamlined way to create, distribute and update content across multiple channels, whether you're publishing to a web page, social media, or an app. This flexibility is particularly valuable for websites and applications that require a high level of customisation and personalisation.
Whilst offering the development team the flexibility to build with any framework and removing the head-ache of hosting the content and having to update content manually.
Slicing Through Content Chaos: How re-usable Slices can streamline your content
Instead of using fixed pre-designed pages, Prismic utilises the power of it's slice machine. Designing reusable website sections that can then be implemented anywhere on the site. This allows content editors to create new page structures lightning fast based on changing content needs without the need to completely design a page from the ground up every time, easily mixing copy, images & video where necessary.
This approach also allows teams to iterate without boundaries by adding singular new content sections where needed that can slot right in with the rest of the section library.
Thanks to slice machine you can create a design system that is flexible, scalable, and easy to maintain over time. By breaking down designs into smaller, reusable components, designers can work more efficiently, while developers can build and maintain consistent products more effectively.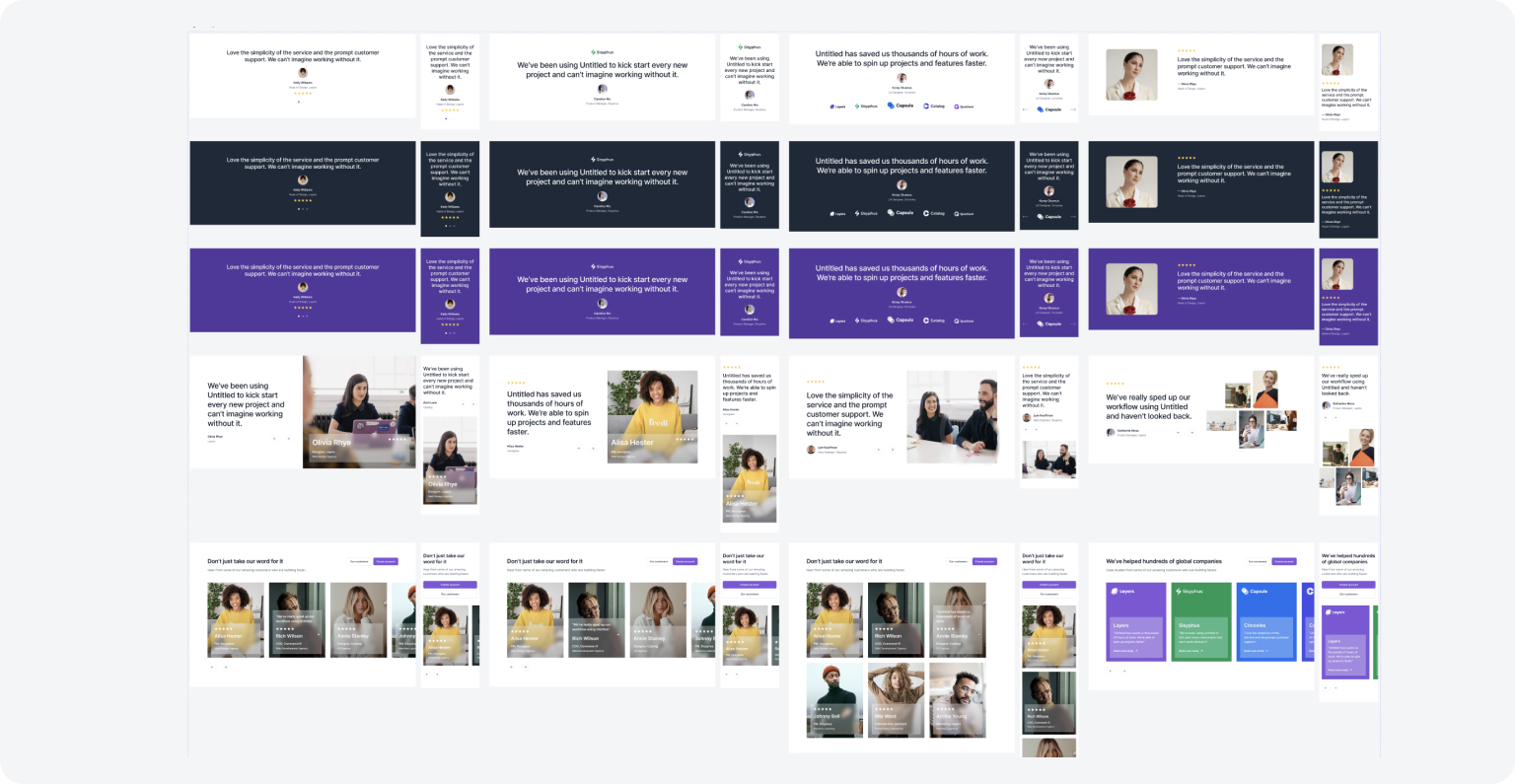 Stay ahead of the game with preview and schedule workflows
Are you tired of manually publishing content and worrying about making mistakes? Prismic's preview and schedule workflow can help you streamline your content publishing process and reduce errors. With this feature, you can preview your content on multiple environments (staging to test new features or production to get something ready for launch) before publishing it, ensuring that everything looks just right.
Once everyone on the team is happy with the updates, you can schedule one or multiple updates to go live at a specific time, so you don't have to worry about forgetting to publish it. You can even edit or delete scheduled content if you need to make changes later.
Noticed a mistake on one of your pages? With versioning, content creators can easily track changes and revert to previous versions of content if needed.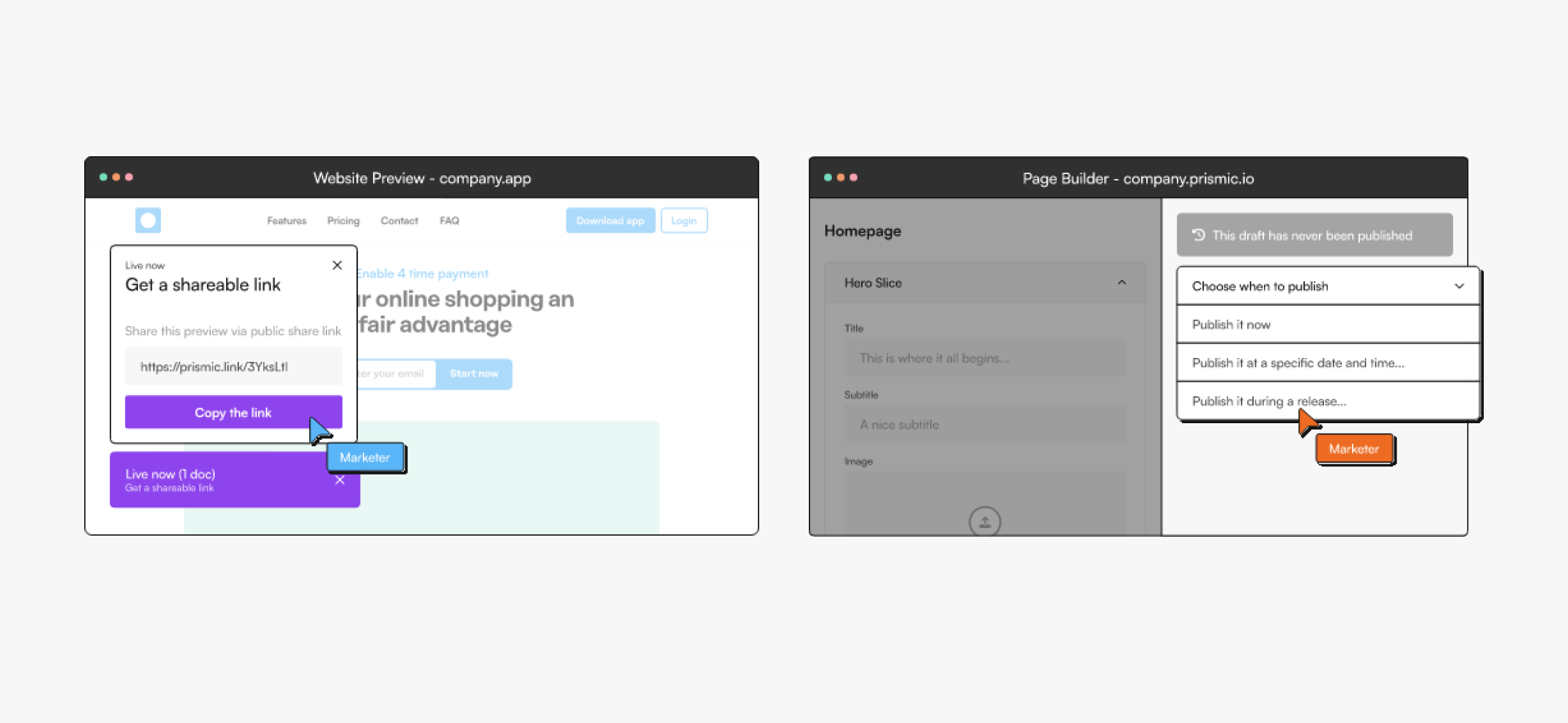 These features are particularly useful for teams who need to collaborate on content and want to move fast. With the ability to preview, schedule, and revert content, you can work together to give your users to best possible content journey. Plus, you can rest easy knowing that your content will be published on time, every time.
Going global with Prismic's Easy Localisation
Within it's content workflows, Prismic has an easy localisation feature implemented, allowing editors to create multi-lingual versions of specific pieces of content, with the extended flexibility o adding specific sections to one region but not the other. This feature is particularly useful for businesses that operate in multiple countries or have a global audience.
In summary
Overall, Prismic is a powerful and flexible content management system that offers a range of benefits for businesses and organisations of all sizes. Whether you're building a simple website or a complex application, Prismic provides the tools and features needed to create, manage, and deliver high-quality content. If you're looking for a CMS that can help you streamline your content creation and management processes, Prismic is definitely worth considering.
Any more questions about Prismic? As an official Prismic partner, we live & breathe the platform, so are just a message away from helping you with implementing Prismic into your next project.
Find Out More
Prismic: Headless Website Builder - Launch and Iterate Faster
View now