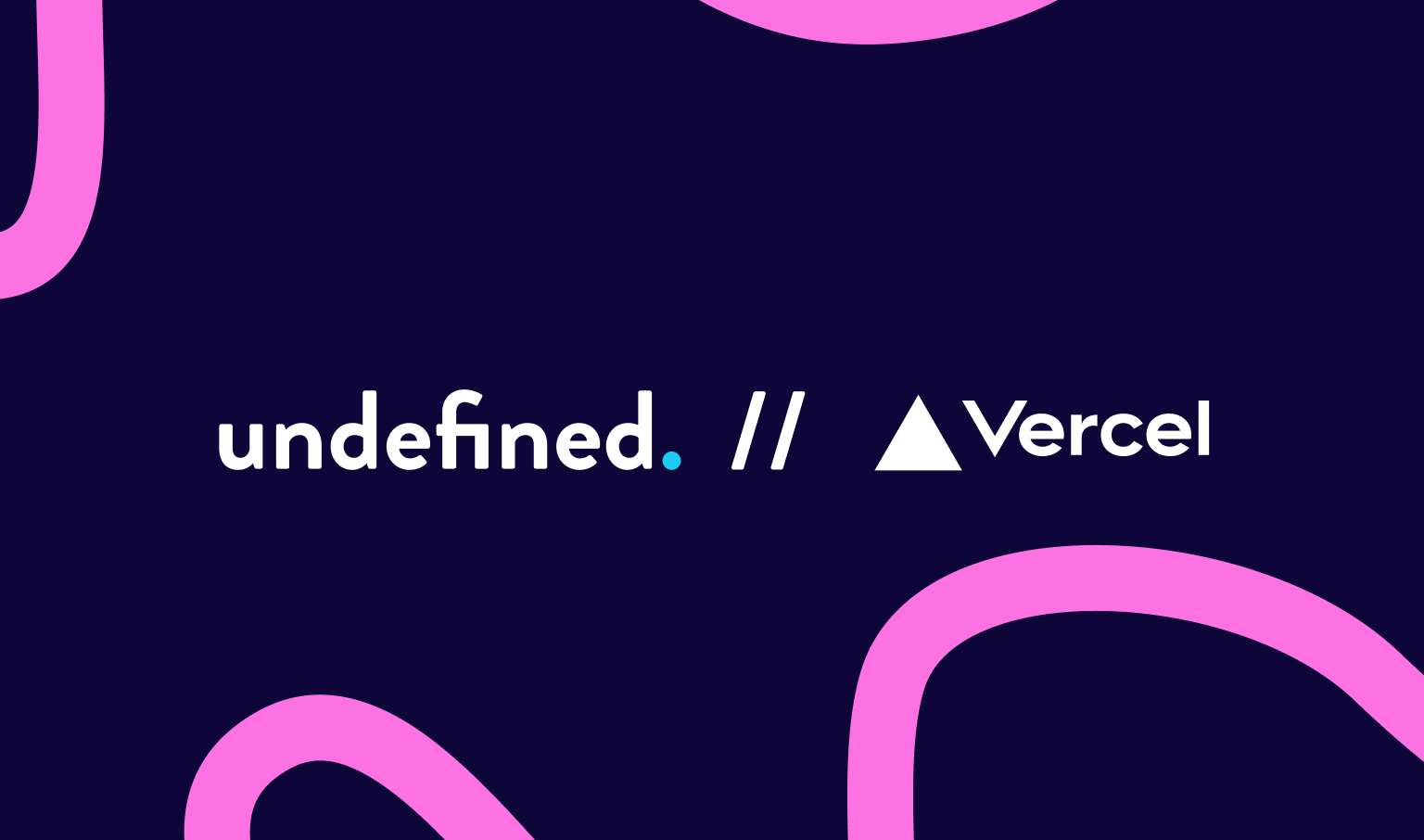 We are excited to announce our official partnership with Vercel ▲. Vercel is the leading provider of static hosting (& serverless functions) for modern web applications. Over the years, Vercel has become a crucial part of our development stack, allowing us to build high-quality, secure & scalable web applications - with rapid iteration & innovation - for our clients through their global edge infrastructure.
Vercel is known for its fast and secure hosting, which enables developers to deploy their applications with ease. With its serverless functions, Vercel provides a scalable solution that allows for seamless handling of traffic spikes and heavy loads. This makes it an excellent option for companies that need to handle unpredictable traffic, such as e-commerce businesses.
As experienced & recognised experts in both Vercel & Next.js , we will continue to integrate Vercel's platform into our development workflow, enabling us to build and deploy highly innovative web applications faster and more efficiently. This will help us to provide our clients with even more efficient and reliable services whilst offering a faster time-to-market without compromising on reliability.
Our team is looking forward to build more great experiences using Next.js with Vercel and leveraging its power to build even better web applications for our clients.
About This is Undefined
This is Undefined is a digital product studio based in London. We build digital experiences such as apps, websites and e-commerce stores for exciting start-ups, scale-ups, and forward-thinking enterprises.
About Vercel
By providing the toolkit for frontend development teams and innovators, Vercel unlocks potential at the moment of inspiration and enables teams to go from idea to global application in seconds. Vercel enables customers like Adobe, eBay, Under Armour, Nintendo and The Washington Post to build delightful user experiences online. For further advantages of Vercel, check out vercel.com.
About Next.js
NextJS is a js framework built on top of React to help developers with creating performant web applications and superfast static websites efficiently like never before. It empowers our team with fast, production-grade tooling, total design control, and flexibility for creating user-friendly web experiences, online stores, applications, and digital products, without limitations of themes or plugins tied to standard eCommerce platforms or old CMS's.
Integrating Next.js with headless CMS solutions provides benefits such as enhanced content management capabilities, improved SEO, streamlined workflows, and the ability to create dynamic, personalized experiences for users, making it an ideal choice for modern, scalable web applications and online stores.
Find Out More
Vercel: Develop. Preview. Ship. For the best frontend teams
View now